Teak Furniture Compromises Beauty and Quality
Kamis, 26 Mei 2016
By : JCF Admin - view : 768
Teak indoor furniture is a kind of furniture exclusively created for indoor area. Indoor furniture has more various types and designs than outdoor furniture. Jepara becomes an industrial city producing indoor and outdoor furniture. The produced furniture is famously high quality and art-touch. Surely, it becomes the paradise of teak indoor and outdoor furniture manufacturer. Almost all furniture products take teak for the main material. But, it sometimes uses another wood like mahogany.
The Right Choice of Indoor Furniture
In arranging home interior, indoor furniture must be included. The development of property field shows positive trend. Teak indoor furniture seems to be the current trend among society getting interest on arts and durable furniture products. To select the right teak furniture, it is created by an interesting design and nice shape to be a focal point. Teak indoor furniture is mostly designed by its carving details to make it more artistic. It deserves to be used and ensure the beauty of home interior. But, you do not concern only on external features. It is essential to consider the quality of teak material to form indoor furniture. Though it is not put in outdoor area, you still choose old teak material to maintain its durability. You do not need to change teak indoor furniture for times regarding the high price of teak furniture.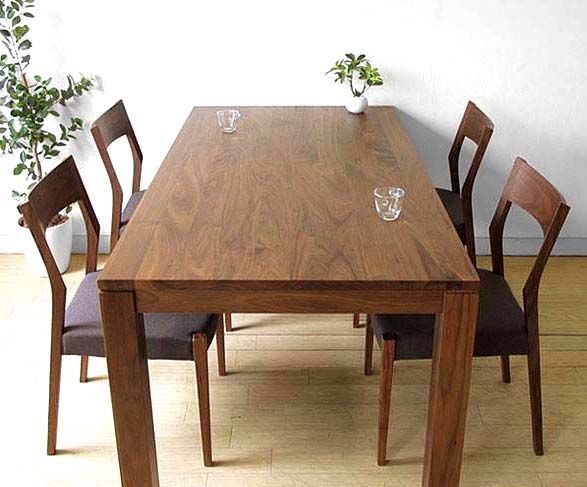 Tips to Select Indoor Furniture
The selection of teak indoor furniture products is related two criteria including decorative and functionalist. The functionalist side has functions and a decorative side has obvious functions to beautify residences from decorative sides. Next, it needs to regard on the shape side. What is the best shape of teak indoor furniture? There is no criterion in selecting the great outdoor furniture. The emphasis on this case is the ideal shape of indoor furniture that is harmonious to the residences. For example, for minimalist houses, it is better to take dining chairs and tables for dining room and small teak furniture for the other rooms in order to avoid spending more spaces so that it makes the house look full and crowded.
It is important to determine the applied concept so that teak indoor furniture is similar and harmonious among decorative elements to another. In addition, teak furniture must be durable and strong because it can save fund and budget to repurchase indoor furniture for longer time. You have to observe time of teak wood whether it is old or not. Then, it is allowed buying teak indoor furniture. Do not hold a principle that expensive teak furniture is the best one. If it is cheap but high quality, it is recommended to bring home.
Types of Teak Indoor Furniture
To embellish your houses, there are some types of teak indoor furniture to choose. A set of teak living room set is the best furniture to relax and receive guests. The living room sets are in the form of sofa and minimalist sofa. Meanwhile, teak beds look stronger and long lasting to put in the bedroom. A set of teak dining table does not forget to keep in any dining room styles. To accompany your long days, it needs teak sofa beds in the family room to relax from tiring days. Those are some things about teak indoor.
More News